Revised September 2022
Risk in US Healthcare
It is incredibly difficult to turn off "work brain" after the day is done.  Thoughts and questions keep creeping in during off work time, personal time. 
For example, did I send the new state law privacy requirements to our IT security team to review? Are the staff following and appropriately documenting for telehealth reimbursement?  Or what should be my priorities on Monday morning? These questions all represent potential weaknesses in internal controls.  Let's explore what can be done to mitigate or decrease any vulnerabilities.
It is important to have appropriate internal controls supported by open communication between colleagues, and forthright reporting to both compliance and risk departments in an organization.
Since organizations are still run by humans, there remains the potential that one human sets up a call to discuss a topic (like a regulatory change), and inadvertently forgets to invite all the other humans affected by the change. Having a process in place where an employee discusses a need to meet with his or her supervisor can help ensure you've got the right humans at the table.
Internal controls must also be communicated to the staff so they can adhere to the organization's expectations and policies. This is where education, early and often, that includes the why behind the internal control, can provide the best results to reducing any vulnerabilities.
Top Areas of Risk
Top areas of risk to a healthcare organization include weaknesses or vulnerabilities in security, documentation, operations, and staff performance.  Let's consider the following:
The risk focus for organizational security typically includes areas like information technology (IT) and physical buildings. Cybersecurity data leaks or active shooters are examples of each.
Incomplete, non-existent, or fraudulent medical record documentation is another large risk for health care organizations.
Lack of clear policies, procedures, or protocols (PPPs) present huge risks to the organization as employees may act in a way which is not in compliance with PPPs.
And finally, human error, even if unintentional, can present costly risks to the organization, such as a Stark law violation. Both the strongest and the weakest internal control for health care organizations involves the staff.  Take cybersecurity: many data leaks come from staff clicking on the wrong link or attachment and letting the "bad guys in" to the network. The same is true when an employee lets someone in the building on their badge scan rather than making them badge in themselves.
Mitigate Risks
Risk mitigation is an organizational strategy to prevent or decrease the impact of mistakes or unanticipated outcomes when they occur.  One strategy is to implement organizational controls, such as PPPs along with checklists and tools, to either prevent or decrease organizational risks.
A primary and effective way to mitigate risks to the organization is to empower the employees with knowledge. Don't just have employees complete compliance and risk education online.  Go out and meet the staff and answer their questions in real time!  Or encourage them to call or email their questions and provide timely follow up.
Risk and compliance departments should foster a culture of early reporting by staff when there is a mistake or unanticipated outcome or a deviation from the PPPs. When a staff member makes a report, it is important to document the facts while remaining objective and non-judgmental. (Related: Read Brian Kozik's story of changing the consequence structure to support a safe to speak up culture)
Ensure you have a usable system to track internal control weaknesses to manage and mitigate vulnerabilities. Whether this is a manual process or is done through an IT application, make sure you consistently use the internal controls to evaluate and mitigate risks because they change – frequently.
Review, or if you don't have them, develop cybersecurity and business continuity plans. These plans should be living documents that are used regularly and revised at least every two years, to ensure compliance and risk topics are current and mitigated.  These plans should not just be a book on the shelf or a file on a computer. The risk focus for these plans should include tools to monitor both IT and the physical building risks.
Commit to being a leader when it comes to promoting an open culture for reporting weaknesses, or breaks, in internal controls so early mitigation strategies can be implemented.
Proactively setting internal controls helps you and your colleagues address mistakes and errors when they inevitably do happen.  While there is no failsafe way to ensure 100% compliance with internal controls, or that all employees will do the right thing every time, you'll be better positioned when staff are educated and equipped to comply with regulations and do the right thing.  And in organizations that have an open culture of reporting, both the risk and compliance teams will be aware of the internal control weaknesses so they can implement mitigation strategies early on.
 Strong internal controls are critical to effective regulatory change management. YouCompli can enable your collaboration with compliance champions and free your time to focus on relationships and communications. Take a look at our regulatory change management solution today.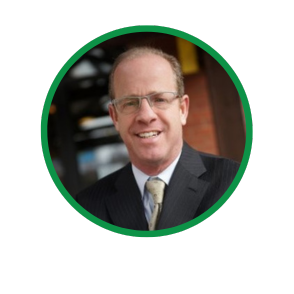 ---
Jerry Shafran is the founder and CEO of YouCompli. He is a serial entrepreneur who builds on a solid foundation of information technology and network solutions. Jerry launches, manages, and sells software and content solutions that simplify complex work. His innovations enable professionals to focus on their core business priorities.
---
Never Miss a Compliance Related Article