Build Relationships to Win the Hearts and Minds of Operational Leaders
Healthcare compliance officers know the value their work and regulatory change management bring to their organization. The challenge is quantifying that value and demonstrating it to leadership.
Being an effective influencer and using culturally impactful metrics can help tell Compliance's story. With these skills and tools, you can demonstrate how Compliance makes an impact in five key areas: delivering an effective compliance program, reducing risk of fines, providing a better patient experience, protecting revenue, and ensuring private information stays private.
Establish yourself as a value creator
"The best compliance officers I know are viewed as strategic advisors or partners to leadership," – Principal advisor with Hall Render Advisory Services, Ken Zeko, JD, CHC.
He recommends compliance officers be visible and build relationships to "win the hearts and minds" of operational heads and leaders.
Zeko says it's critical for Compliance to be at the table when leaders are planning strategy. It's also crucial to build your reputation as the "Department of Yes" by building strong relationships.
You can build relationships by adopting a sales mentality. Not by being extroverted, but by showing empathy and intellectual curiosity.
This means getting comfortable asking questions:
How does this problem affect your department?
What solutions have you already tried?
Have you worked with others to try solving the problem?
Asking questions positions you as a partner and a problem solver. In addition to asking more questions, developing "talk tracks" is helpful.
A talk track is a thoughtful, consistent approach to answering the types of questions you frequently receive. Include elements like metrics, regulatory rationale, and tools to solve the challenge. This can help remind operational heads and leaders of their role and the value Compliance delivers.
Five ways for Compliance to demonstrate value in a healthcare organization
1. Managing changing regulatory requirements  
We all know about the OIG's guidance on effective compliance programs. Their seven elements are foundational to all our clients' work – so much so, that we think of the seven elements as table stakes.
But just because they're table stakes doesn't mean you or your organization can look at them as a box-checking exercise. In fact, the work you are doing to deliver an effective compliance program can directly tie to value creation.
As you think about demonstrating the existence of the seven elements, think too about all the support you provide your colleagues in fulfilling their regulatory responsibilities. You can keep them aware of regulatory changes, you provide tools to adapt to the changes, and you help them demonstrate they took the proper steps. Doing all of this well is critical for your whole organization, and communicating it helps your colleagues understand the importance of doing the work.
Here is my favorite example of a hospital believing that an effective compliance department creates value: We work with a healthcare system in New York that is determined to move way up in the US News and World Report rankings of hospitals. They chose regulatory change management as one area to invest in to improve their standing overall. The hospital believes so much in this foundational work that they see it helping move the needle on significant strategic goals.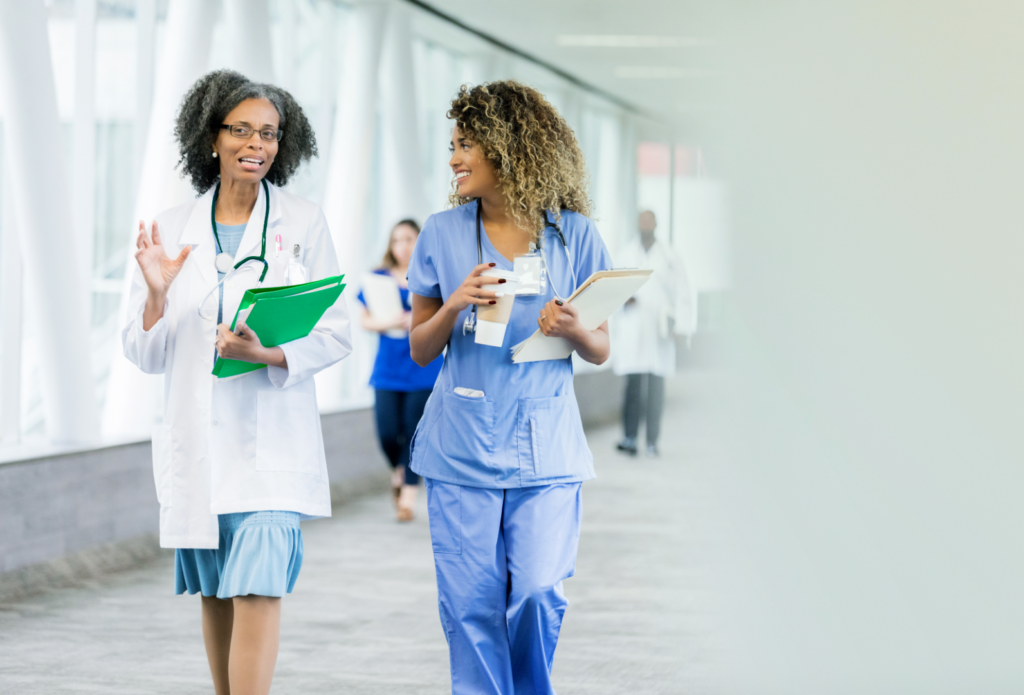 2. Reducing the risk of fines
Effective compliance programs reduce the risk of fines, but it's tough to quantify avoiding government audits and investigations. Instead, focus on improving the organization's culture to ensure that employees make appropriate decisions.
You can measure this by conducting a compliance audit or a claims review, and capturing the number of under-payments the organization has. Another option is to show how Compliance is moving the needle in shaping organizational culture.
You can conduct an employee survey to gauge the perception of leadership. Ask questions like: Do you believe leaders will do the right thing if they encounter a legal or regulatory problem?
Also, though not specific to fines, you can create value using metrics. A compelling measurement is tracking how many regulations come in over a period of time – such as a quarter or annually – that affect your organization. It's a powerful metric because leaders often significantly underestimate how many regulations they need to comply with.
Other metrics can help tell Compliance's story, such as key performances indicators (KPIs) that stem from the seven elements for compliance program effectiveness.
Zeko suggests using element-based KPIs to gauge if compliance activities are achieving results. Examples include the number of policies written and approved during a period of time – monthly or quarterly – and the number of audits conducted.
Also useful are culturally impactful metrics, which help measure how Compliance shapes the organization's culture. For example, measure the number of Compliance roadshow sessions completed or how many clinical roundings are attended by a compliance officer.
3. Providing a better patient experience
The increase in telehealth is one area that shows how Compliance contributes to providing better patient experiences. Telehealth use soared during the pandemic as new regulations were coming out at a ferocious pace.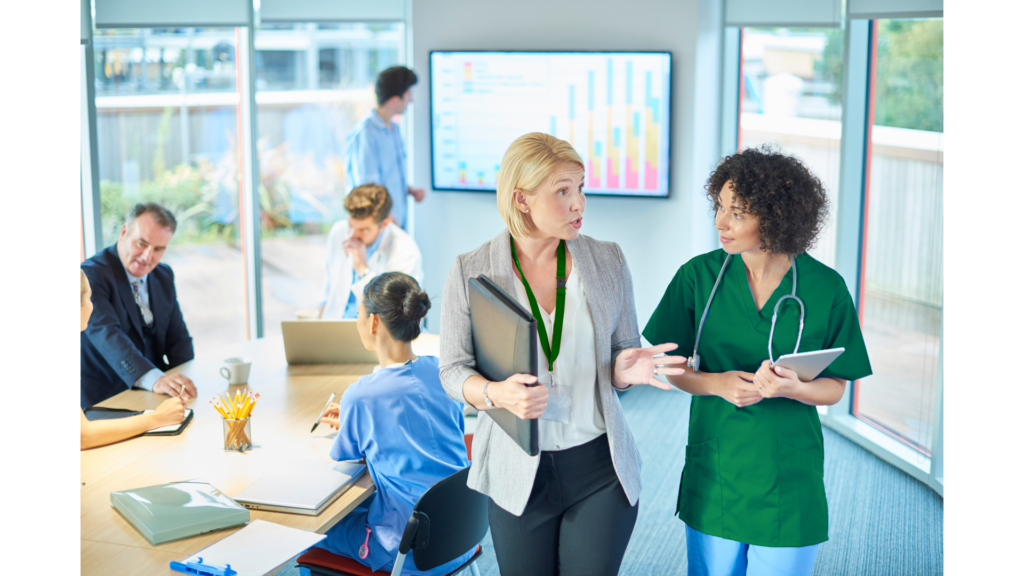 Organizations that recognized the need for telehealth brought compliance officers in early to help navigate the changing documentation, coding, and confidentiality requirements. When compliance officers worked with operational leaders to drive telehealth strategy, their organizations were best positioned to support patients with virtual care amid the chaos of Covid.
4. Protecting revenue
The telehealth example also demonstrates how Compliance contributes to revenue performance. Organizations that embraced virtual care delivered better patient experiences and also drove stronger growth.
Another way some organizations save money is by using software tools to distinguish between higher-revenue prior-authorization codes and lower-revenue prior-authorization codes. If something changes related to a higher-revenue code, the software tool alerts the Revenue Cycle department to the changes. This proactive approach to regulatory change management is another example of how Compliance helps protect revenue.
5. Ensuring private information stays private
Some regulatory changes are as small as making a coding change for Revenue Cycle. Others, however, can almost be an industry unto themselves, like regulations resulting from the Health Insurance Portability and Accountability Act (HIPAA) and managing personal health information (PHI). A healthcare organization simply can't function if it doesn't have its data locked down properly. Much like having an effective compliance program, it is table stakes for an organization to operate. And yet, doing it right – from policy making to procedure drafting to training to management to monitoring changes – is incredibly difficult.
Zeko notes that in the early days of HIPAA, it was also hard to get management's attention about privacy. The regulations lacked teeth, and it was tempting for everyone to stick to business as usual. Now, more than 20 years later, everyone understands the need for privacy. They need help staying current with the specifics and embedding privacy-first practices.
The servant leader mentality can help immensely here. Clinical and operational leaders know that they are responsible for the security of patient data. Ask what you can do to support them in this effort. Then, continue to demonstrate how you can provide tools and content to create a privacy-forward mindset.
Jerry Shafran is the founder and CEO of YouCompli. He is a serial entrepreneur who builds on a solid foundation of information technology and network solutions. Jerry has founded, managed, and sold software and content solutions that simplify complex work. His innovations enable professionals to focus on their core business priorities.
How Compliance Creates Value for the Healthcare Organization
In November 2022, Jerry moderated a panel of compliance experts looking at the value Compliance and regulatory change management bring to healthcare organizations. Margaret Scavotto, JD, CHC, President, Management Performance Associates, Ken Zeko, JD, CHC, Principal Advisor, Hall Render Advisory Services and Lisa Herota, RHIA, CHC, CHPS, CCS, Senior Director of Compliance and Privacy, Vail Health shared the importance of selling the value of the Compliance function in your interactions with peers and organization leaders.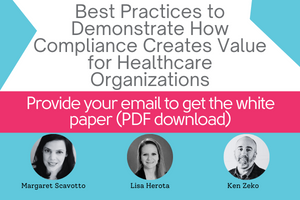 Explore how YouCompli can help you demonstrate the value of effective compliance.