I've had the privilege of leading and being part of compliance teams at non-profit providers, for profit payors, start-ups, and regulators. Regardless of the business model, there's been one common reason why these organizations were successful in "operationalizing" their compliance programs: compliance priorities were aligned with business objectives and priorities. And the operations leaders bought in.
Compliance's Guiding Principle
In our compliance role, we can help business partners accountable for operations across all areas of the organization prevent and mitigate risk. As we work with them to develop the framework of a compliance program, and then execute on it, we should follow a key guiding principle: develop a compliance strategy for structures, processes, and outcomes supported by and aligned with accountable business owners. This will ensure coordinated operational execution and ownership that delivers on our regulatory commitments.
A first step in getting to operational buy-in and alignment is to identify and assign an accountable business owner to each compliance issue. If you are unclear who owns operations for an area (e.g., clinical, revenue cycle, patient safety/quality, information technology, marketing, human resources, etc.), look across the executive leadership team to identify who you would need to partner with to remediate matters. This is a critical component of the intake process when assessing a compliance issue, regardless of whether it comes to you via a hotline, your own monitoring, results of an audit, or a risk assessment. These matters and issues are related to operations, and they've become compliance issues due to a misinterpretation of regulation during implementation, a process error due to lack of education or training, or simply human error. As a result, our business partners need to be at the table collaborating on potential operations solutions that get to the most effective and efficient solution.
Working with Accountable Executive Owners
Once you have an executive owner for the issue, the next step is to work with them to identify who on their leadership team will be accountable for working with your team to create and operationalize a pragmatic and effective remediation plan. This demonstrates alignment from the top down and clearly signals this work is a priority to managers and front-line team members. It also results in minimizing the chance for "swirl" that sometimes occurs when compliance teams struggle to get traction with their business partners when executing on corrective action plans.
There are times that I have brought a "compliance issue" to the executive leadership team where there are multiple or cross-functional accountable leaders at the table. In these situations, there hasn't been just one owner – or we've discovered a gap where there isn't an identified leader. For example, we had a credentialing issue with a complex regulation that was not being executed within operations well or even getting the attention by the business team that was needed for sustainable remediation. When the matter was brought to the leadership team, we discovered three leaders were accountable and each owned a part of the remediation – but none saw themselves as responsible for the overall outcome. This is not unusual, especially on more complex regulations or system and policy implementations.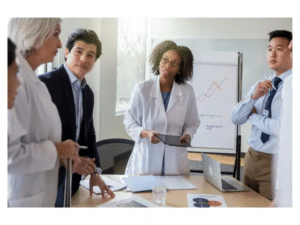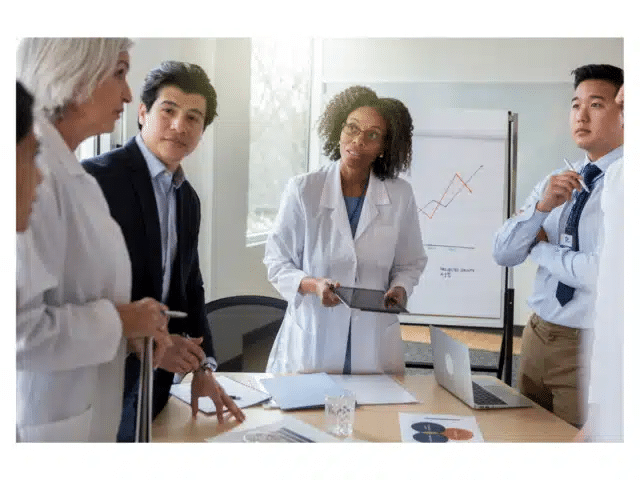 In these instances, it is even more important to stop and have the discussion about who should lead this initiative. To be clear, this does not release the other two "involved" business owners from holding their teams accountable to deliver on their portion of responsibility. However, assigning a primary executive owner clarifies for both the CEO and Chief Compliance Officer (CCO) who is accountable for breaking down barriers if challenges arise in remediation and meeting regulatory obligations and commitments.
The opportunity to be embedded and integrated into operational teams across the organization is such a key part in delivering on the commitments of our compliance strategy and work plan each year. It also requires compliance professionals to look beyond the regulations, and find innovative and strategic ways to simplify the complex. This helps support our business partners in implementing regulations, executing corrective action plans, and demonstrating sustainable remediation when process breakdowns occur.
Delivering on these commitments is one of the main reasons I continue to be challenged and energized every day. I hope you're able to say the same!
---
Jenny O'Brien, JD, MS, CHC serves on the advisory board for YouCompli. She is also president and principal at BlackBridge Advisors. She has been the chief compliance officer (CCO) at multiple companies, including UnitedHealthcare, as well as a state assistant attorney general and a partner at a law firm. She is a past president and board member of HCCA/SCCE, serves on the boards of Bon Secours Mercy Health System and St. Charles Health System, and the advisory board of Stellar Health.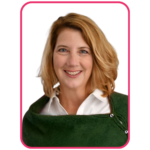 Qualified compliance professionals do the heavy lifting for you, simplifying regulatory change management   
Our in-house team works tirelessly to monitor US regulators, carefully read the regulations in their entirety, and translate the information into simple regulatory intelligence you can use. We deliver model procedures and expert tools that can be used to fulfill your business requirements. Everything is validated by a third-party law firm.   

Get the latest from healthcare compliance experts  
Never miss an article by Jenny O'Brien. Sign up for YouCompli's weekly email if you haven't already.