Positive Proactive Relationships Make Healthcare Compliance Programs Work
Jay Anstine is a compliance professional and consultant in Colorado. He is writing a series of articles on compliance culture for the YouCompli blog. This post looks at four approaches to help clinical and operational leaders see themselves as leaders of the organization's compliance program.
Can you have an effective healthcare compliance program without involvement and ownership from clinical and operational leaders?
I would argue that you can't. Your compliance team simply can't be effective if a compliance mindset doesn't permeate the organization. And you can't get that mindset into the day-to-day work of the hospital without significant engagement from your colleagues leading the front lines. They're the ones setting the tone. They're the ones measuring performance. They're the ones making game-time decisions about complex patient or billing concerns.
If they're not carrying the mantle of compliance, your culture initiatives are dead in the water. So how do you get them engaged and involved? How do you get them over their defensiveness and into a collaborative frame of mind?
You may have to put on your sales hat and influence your colleagues to help them see themselves as compliance leaders rather than compliance victims. Will it be easy? No. Will it be fast? No. But will it be worth it? Yes.
Here are four approaches that have helped me over the years:
1. Establish Rapport
If you want engaged leaders who own compliance, you have to establish rapport with them, including the defensive and disengaged ones. While there are endless ways to establish rapport, two that have helped me include knowing your organization and taking an active interest in other leaders.
Generally speaking, knowing your organization means being informed and aware of all its operations, its positioning in the marketplace, and other market participants (e.g., business partners or competitors). Knowing your organization positions you to initiate or engage in discussions with leaders about the business of the organization, which can help establish rapport. In my experience, when I'm engaged with leaders in their work, they are more likely to reciprocate by being engaged in mine.
With respect to taking an active interest in your leaders, find out as much as you can about them professionally. How long have they worked in healthcare? Did they experience a career change? What does their day, week, or month look like from a responsibility standpoint? The overall mindset needs to be one of curiosity. The more you come across as curious, the less you come across as judgmental, which helps establish rapport with leaders.
2. Build and Maintain Trust with Leaders
Another approach for engaging leaders to own compliance is building and maintaining trust. Like any relationship, whether personal or professional, trust must be earned over time. While there are countless ways to approach this, being honest in your communications must be at the center. Let me give you an example.
A problem I see from time to time with newer compliance officers is not being transparent with a leader when they don't know the answer to a question. This profession is a practice, and there is nothing wrong with not knowing an answer. If you try to make up an answer based on an educated guess, it's going to be obvious to everyone, and it will erode your credibility. When you don't know an answer, it's ok to own that, but tell them you'll find the answer. If you don't, that's when they lose confidence in you.
When it comes to compliance, communicating about deadlines and the expectations of your leaders are two other key areas where honest communication builds trust. When your leaders can feel certain about what you are telling them, they are more likely to be engaged to your compliance program.
3. Change the Perception of Compliance
Another way to influence your leaders is to change their perception of compliance so they feel comfortable with you. Healthcare leaders tend to see us as a grown-up version of a hall monitor. One approach you can take to change the perception of compliance is to lead with a mindset of "Maybe?" instead of "No!" when you are consulting with them.
Compliance officers don't often get to be the hero. One exception is consulting to leaders on new business ventures. When it comes to the language of healthcare regulations, there will be circumstances when it is clear you cannot engage in certain conduct. There also are times where workable solutions do exist. Ones that do not jeopardize compliance. Start with "maybe" so you can be the department of "Yes with guardrails" or "Yes, and here's how," instead of the department of "No."
To make a culture of compliance truly work you need positive, proactive relationships with your colleagues. You need to show them that when they come to you, you'll actively work to find practical solutions. Yes, there will be times when "no" truly is the answer, but you need to make sure all other options have been exhausted first.
4. Demonstrate Value to your Leaders
Finally, if you want your leaders to own compliance then you need to demonstrate the compliance program adds value to the organization and their work. One way compliance adds value is by reducing the organization's financial and reputational risk. Consider high-risk concerns such as hospital-physician contracts, billing and coding, or privacy. Your internal investigation and audits could proactively identify non-compliance issues that need to be corrected. If the organization leaves them unaddressed and they become the subject of a government investigation or audit, you've lost the opportunity to self-report. That could lead to higher fines and penalties.
Another way that compliance can add value is proactively advising leaders about any risks involved with their business decisions before they happen. For example, what happens when a hospital signs a contract with a physician that inappropriately compensates that physician and it's not caught early? The hospital could be looking at potential Stark, Anti-kickback, and False Claims act penalties, not to mention the exposure of having to self-report the concern. When engaged on the front end, compliance helps avoid costly mistakes as well as the time, expense, and risk of unwinding the problematic relationship.
Healthcare Operations Leaders Are Compliance Leaders
Getting leaders to see themselves as compliance leaders and to help you shape a culture of compliance will take time and effort. This is especially true when you have leaders resistant to the Compliance department. It isn't an insurmountable task, though. Your role is to help them see that the program protects the organization, serves patients, and enables them to make the best business decision they can. Their role is to lead from there.
Related: "The Three Lines Model for Healthcare Compliance: Effectively Manage Shared Responsibility"
---
YouCompli Supports Collaboration with Healthcare Operations
A culture of compliance is critical to effective regulatory change management. YouCompli can enable your collaboration with compliance champions and free your time to focus on relationships and communications. Take a look at our regulatory change management solution today.
---
Jay P. Anstine, JD
Jay is a compliance professional and consultant in Colorado. Jay is a healthcare lawyer with significant industry knowledge of the U.S. healthcare market. Over the past 20 years, he has worked for large for-profit and non-profit health systems and small physician-owned entities. In tackling the countless regulatory and operational issues for these diverse organization types, he has developed a deep understanding of the business of healthcare and the regulations governing the industry. In 2018, Jay became an adjunct faculty member with the University of Southern California, Gould School of Law, designing and teaching healthcare compliance courses.
Jay obtained his law degree from the University of South Dakota, where he focused on healthcare law. From 2012-2016, he served on the Board of a non-profit organization serving the medically underserved in Colorado (ClinicNET). He is also a member of the Health Care Compliance Association (HCCA), serving on the planning committee for the Mountain Regional Conference since 2008.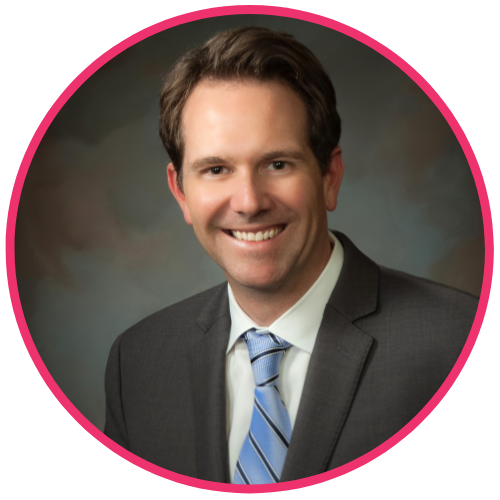 Never miss an article on building a culture of compliance from Jay P. Anstine.