Three Ways to Create and Maintain a Healthy Compliance Culture
Jay Anstine is a compliance professional and consultant in Colorado. He is writing a series of articles on compliance culture for the YouCompli blog.  
The Compliance department can't own culture. I think I've said that a few times on this blog! Since a culture of compliance is one where there is a commitment throughout all levels of an organization to do the right thing and do things right, that really can't sit with one team. It truly takes a village of committed folks throughout all levels in the organization to pull that off. That means not only getting others to come to you with concerns proactively instead of reactively – it also means getting them to tell others to do the same.  
Some in the industry actively work to recruit and develop "compliance champions." That is, people in the organization who actively advocate for a culture of compliance within their clinical or operational teams.  
Donnetta Horseman, senior vice president and chief ethics and compliance officer at City of Hope, has gone as far as creating a formal program to engage frontline staff. She and I talked about it on a recent YouCompli webinar on compliance culture (Read a summary of our conversation here.)  
Donnetta's team starts off by asking managers for nominations. As she said, "Managers commit to allowing their staff to participate in the program. Typically, it's for an hour a month. We meet with groups of about 10-20 employees and talk about compliance topics. We provide education and explain various requirements to the group."  
Then, after employees complete the 10-month program, they're certified compliance champions. She tells leaders, "I'm here to enforce things, but you and your staff are the ones that have to live with these rules. So let's see if we can come up with a way that will make everyone happy."  
Those certified champions then take the information they learned back to their departments, and function as liaisons for folks in their areas if they have questions about compliance or issues to report. "We make a really big deal out of it," she added. "At the end of the session, we have their department leader and the CEO hand out certificates, and we take photos and include them in newsletters. We found it really successful in getting front-line folks engaged." 
While I haven't run formal programs like Donnetta's, I have had incredible success engaging physicians to advocate for compliance with other physicians. It's helpful because physicians may be more receptive to hearing Compliance's message from another physician than from the compliance officer.  
Unfortunately, you can't will compliance champions into existence. Believe me, I've tried. Instead, you continually have to put forth time and effort to build strong relationships with others in the organization so they organically become your compliance champions. That's true whether you're building a formal program like Donnetta's or working informally as I have.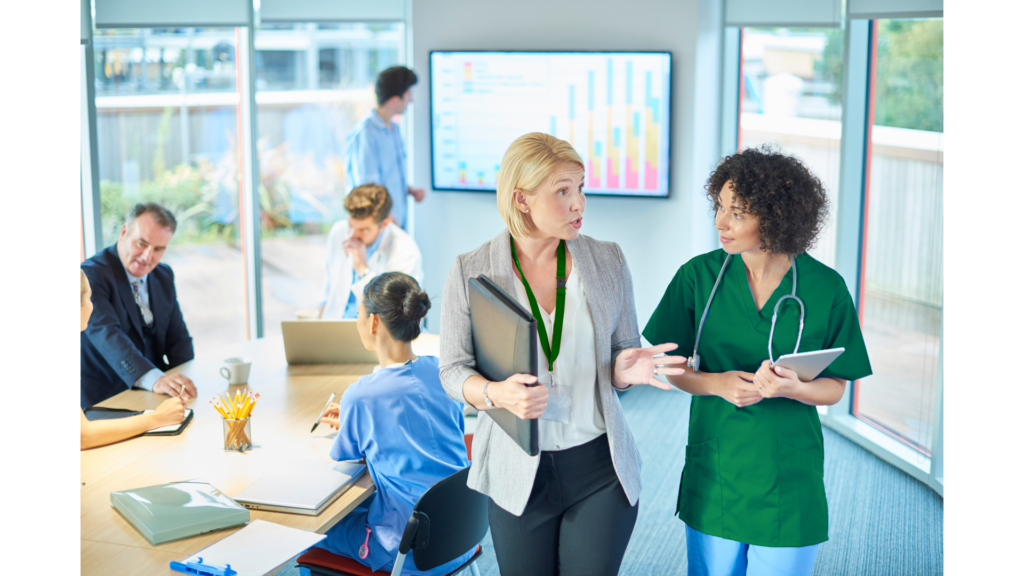 How do you do that? Below are three approaches that have helped me over the years. 
1. Establish Rapport by Knowing the Organization 
If there is a starting point to creating compliance champions, it's establishing rapport with them. There probably is an endless list of ways one could go about establishing rapport, but one approach that has helped me is knowing the organization I am working for. 
Focus on the services the organization offers and the market in which it participates. For example, consider the following questions: 
What services lines does the organization offer? For how long? 
Which service lines have been successful and which ones have failed? Why?  
Who are our key business partners and competitors? 
Where do we make or lose money?  
How are leaders incentivized and paid? 
These can be tricky answers to find. Here's how I've approached it:  
Set aside time. Designate a certain time to routinely read articles and other information targeted at your organization's market. 
Seek leader insight. Ask your leaders where they get their market information. 
Be observant. Pay attention to comments from leaders about the organization's service lines and market.  
Having this knowledge puts you in a position to be able to strike up a conversation – or meaningfully participate in one – that is not about compliance. Knowing your organization and market helps effectively establish rapport with your compliance champions. You are sending a strong message to your leaders that you are engaged in their work.  
2. Be Engaged in Their Work
How do you demonstrate engagement? By being genuinely curious about their work. That means things like asking questions to understand their operations or having a desire to learn how their staff perform a particular task.  
When it comes to asking operational leaders questions, there is a sweet spot in your approach. Since you're the compliance officer, any questions you ask them may be perceived as being judgmental. If you don't already have a strong relationship with the leader, you may need to preface that your questions are for your own understanding and education and not to judge how they are performing a particular task.  
How can you genuinely demonstrate curiosity? First, you could have leaders walk you through their roles, responsibilities, or departments. People love to talk about themselves and take pride in what they have accomplished. Another approach would be to ask to shadow their staff or have them lead you on a department walkthrough. I have found that when you are engaged with leaders in their work, they are more likely to reciprocate by being engaged in yours. They may not want to talk endlessly about the new updates to the OIG work plan, but you will see them proactively reach out with identified concerns and tell others to do the same. 
3. Recognize Them When They Support You 
Another effective strategy for creating a compliance champion is to recognize them when they have supported the compliance program. For example, let's assume you work as a compliance officer in a hospital. One day, the lab director walks into your office and hands you some discharge instructions she found sitting on a table out in the ED waiting room. The lab director says, "I found these sitting out. I'm not sure where they go but wanted to make sure they didn't end up in the trash." 
In this scenario, recognizing support for the compliance program could look like taking the time to send that lab director a handwritten thank-you note. That note could acknowledge her efforts to ensure the information got to a safe place to prevent a potential breach. You could also point out how she supported the compliance program. In addition to recognizing the fact that she demonstrated behaviors of a compliance champion, sending such a note encourages her to continue to support the program and model that behavior to her employees.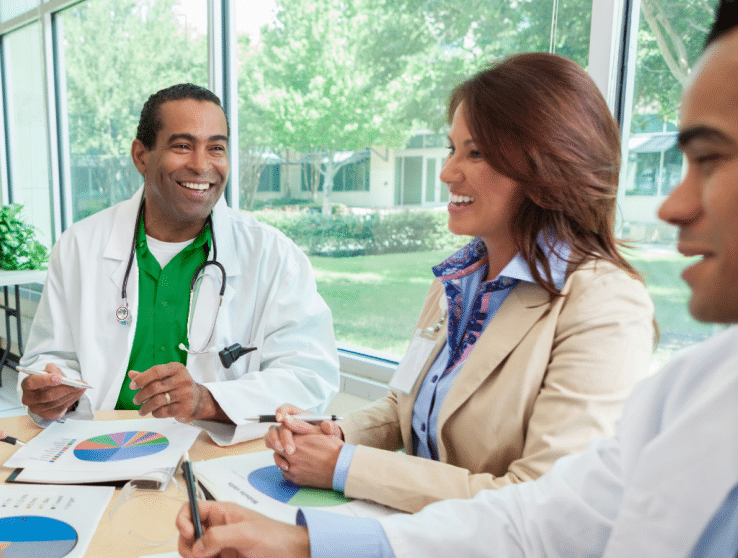 Maeve O'Neill, who joined me and Donnetta on that panel, is the national director of compliance for Circa Behavioral Health. She goes a step further than those handwritten notes and makes sure to share compliance champion stories across the organization. She advises doing shout-outs when a department has good audit results or positive patient satisfaction survey results in employee newsletter. This recognizes front-line employees for their contributions, while bolstering awareness of Compliance's impact on the organization.  
Cultivating Your Compliance Champions 
A strong culture of compliance truly takes a village of committed folks throughout all levels in the organization who want to do the right thing themselves and also help others practice those behaviors. Those committed folks are your compliance champions. They can raise questions in meetings when you are not present to do so. They proactively come to you with questions when something doesn't feel right. And most importantly, they are there to tell others when to do the same. Cultivating compliance champions takes effort, but if you build strong relationships with them you will experience a payout in a more effective compliance program and a stronger culture of compliance. 
A culture of compliance is critical to effective regulatory change management. YouCompli can enable your collaboration with compliance champions, and free your time to focus on relationships and communications. Take a look at our regulatory change management solution today.  
Qualified compliance professionals do the heavy lifting for you, helping you establish rapport, relationships and culture
Our in-house team works tirelessly to monitor US regulators, carefully read the regulations in their entirety, and translate the information into simple regulatory intelligence you can use. We deliver model procedures and expert tools that can be used to fulfill your business requirements. Everything is validated by a third-party law firm.

Get the latest from healthcare compliance experts
Never miss an article from Jay Anstine. Sign up for YouCompli's weekly email if you haven't already.
Jay P. Anstine, JD
Jay Anstine is a compliance professional and consultant in Colorado. Jay is a healthcare lawyer with significant industry knowledge of the U.S. healthcare market. Over the past 20 years, he has worked for large for-profit and non-profit health systems and small physician-owned entities. In tackling the countless regulatory and operational issues for these diverse organization types, he has developed a deep understanding of the business of healthcare and the regulations governing the industry. In 2018, Jay became an adjunct faculty member with the University of Southern California, Gould School of Law, designing and teaching healthcare compliance courses.
Jay obtained his law degree from the University of South Dakota, where he focused on healthcare law. From 2012-2016, he served on the Board of a non-profit organization serving the medically underserved in Colorado (ClinicNET). He is also a member of the Health Care Compliance Association (HCCA), serving on the planning committee for the Mountain Regional Conference since 2008. He is writing a series of articles on compliance culture for the YouCompli blog. This post looks at building trust among your colleagues. This post looks at measuring your organization's culture of compliance.