As compliance officers, we are continually placed in a position to influence the actions of others. We conduct investigations, advise leadership, educate staff, and more, and it all plays a significant role in shaping our compliance culture.
Unfortunately, we have challenges when it comes to others' perception of our role in our organizations. Before we even have a chance to utter a single word, healthcare leaders often see us as an obstacle – like a grown-up version of a high school hall monitor.
That said, this perception can be overcome. We just need to work at it – which means focusing on how we communicate a compliance message of "do this" or "don't do that." If we want to improve our compliance culture, then we need to interact with our healthcare leaders in a way that sells compliance without "selling" compliance.
So how do we do that? Here are five strategies that may help:
1. Establish Rapport with Your Leaders
As part of onboarding with any organization, I would research the organization and the market in which it operated. For example, if I worked for a health system I would research its history, including recent expansions of any service lines and mergers or partnerships with other organizations. Some of this work may have been done as part of applying for the job, but this will be a time to take a deeper dive and review documents you would otherwise not have access to as an outsider.
Another Tactic: Take an Active Interest in Leaders
If you are new to an organization, conduct a meet-and-greet meeting with your healthcare leaders to learn more about them. If you have been with an organization for some time, have discussions with leaders who are new to you. During these meetings, find out as much as you can about them professionally, such as:
How long they've worked in healthcare
How they got into this line of work
What their day, week, or month looks like
Their biggest accomplishment so far
Their biggest challenge so far
What they like to do in their spare time
Keep in mind: your overall mindset should be one of curiosity. By diving into some of these questions, you will expand your knowledge and demonstrate an active interest in them.
When you take time to understand your organization's market and learn more about your leaders, you enable yourself to initiate or engage in dialogue about topics unrelated to compliance. Over time, all your effort will help you establish rapport with your leaders – which helps you in selling compliance to them.
2. Do Your Homework
When I say you should do your homework, I mean that you should focus on the leader(s) you're working with and the operations-in-question to the issue you are addressing. Here are two tactics I typically factor into my homework on any issue I'm working on:
Tactic One: Know Your Audience
If you are communicating a message of "do this" or "don't do this," but the audience is not able to connect with it, they won't understand what you're saying. This is where the concept of relatable examples, tailored to the audience, comes into play.
For example, if I were educating a group of physicians about HIPAA and safeguarding PHI, I might use an example of discussing a patient's treatment plan in front of friends or family members. This is a situational example that occurs daily in the life of a practicing physician and has a HIPAA concept embedded in the scenario.
Always approach a compliance message with consideration of the audience's point-of-view. How would they view this particular topic? What questions would they have? If you are not sure of the answers to these questions, then ask the staff or their leaders for feedback and insight.
Tactic Two: Understand the Operations Related to the Issue
You want to think about matters from the perspective of the individuals who are having to live with the regulatory requirements – not the person enforcing them. The best way to do that is to roll up your sleeves and dig into the logistics of their operations.
There are a couple of different approaches you can take. First, after studying their policies and procedures, you could learn about the department and their processes by interviewing the leader(s) and staff. Ask them detailed questions about how they perform the work and be careful that your questions come across as curious and not judgmental. It could help to have them explain what they are doing as if they were explaining it to someone without a healthcare background. Second, you could shadow their staff or have them lead you on a department walkthrough. In my experience, if you really want to understand the work, see and experience the work first-hand.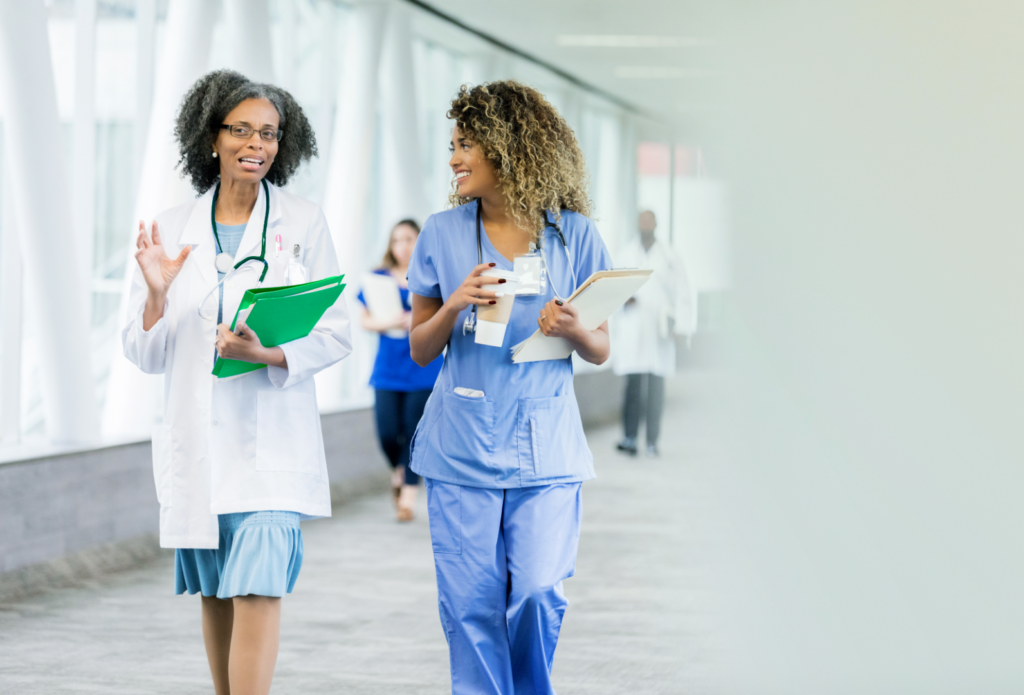 By doing your homework, you send the message you are genuinely interested in the work others do and empathetic to the challenges they face. This will leave them feeling like you understand their point of view and are genuinely trying to find a solution that will work for them.
3. Anticipate Questions, and Be Prepared with Answers
It often helps to look at the matter from the leader's perspective and not your own. If you were the leader of a particular department, what questions would you have about the regulatory requirements? Are there specific terms within the regulation that you would want to understand? What do certain words and phrases mean when applied to your operations? What challenges might you face in trying to meet these requirements? What organizational pressures are you currently facing (e.g., budgetary constraints, staffing, resources, meeting performance goals)? These and other questions help you think like your leaders.
To develop answers to these questions, it helps to know how decisions are made in the organization. For example, let's say there was an audit that identified a billing error which resulted in a six-figure repayment to Medicare. Before you tell your CEO what happened and outline the path forward for resolution, be mindful that they will want to make sure the CFO is aware. So, either invite the CFO to participate in the discussion or let the CEO know you have already vetted the matter with the CFO.
4. Focus on How it Benefits Them – Not You
This means keeping your message focused on how the work supports their department or the organization as a whole – not the compliance program.
For example, let's assume you are conducting an investigation into a breach allegation reported from a patient. You want to communicate the need to ensure the organization appropriately handles the investigation and response so that trust is restored with the patient. You also should share your concern that the organization could suffer financial or reputational harm if the patient chooses to report the matter to the Office for Civil Rights.
Anytime you can keep the focus of your message on how it benefits your audience, it will significantly improve the chances they will relate to the message. Over time, this will improve your ability to sell compliance to your leaders.
5. When You Bring a Problem, Bring a Solution
Finally, if you want to improve your compliance culture, it helps to communicate an identified issue and your proposed solution together in one package.
For example, let's assume you have been made aware that the organization inadvertently billed Medicare for a particular procedure in error (e.g., the wrong procedure code was billed). When you alert the appropriate leader(s) of the news, you should explain what occurred along with how and why it happened. Then take your message a step further by explaining the solution (e.g., steps you are taking to resolve the matter).
By taking this approach, you reduce their anxiety by communicating a clear path for mitigating risk and restoring the organization back to a state of certainty. Over time, this approach will help you in selling compliance to your leaders.
---
With all these different strategies, there is a central theme: focusing on the perspective of your audience instead of your own. While it may seem counterintuitive (i.e., to get more engagement you have to focus on things other than the compliance program), following these strategies over time will help you sell compliance and improve your engagement. It also will result in a healthier compliance culture.
Jay Anstine is a compliance professional and consultant in Colorado. He is a healthcare lawyer with significant industry knowledge of the U.S. healthcare market. Over the past 20 years, he has worked for large for-profit and non-profit health systems and small physician-owned entities. In tackling the countless regulatory and operational issues for these diverse organization types, he has developed a deep understanding of the business of healthcare and the regulations governing the industry. In 2018, Jay became an adjunct faculty member with the University of Southern California Gould School of Law, designing and teaching healthcare compliance courses. 
Jay obtained his law degree from the University of South Dakota, where he focused on healthcare law. From 2012-2016, he served on the Board of a non-profit organization serving the medically underserved in Colorado (ClinicNET). He is also a member of the Health Care Compliance Association (HCCA), serving on the planning committee for the Mountain Regional Conference since 2008.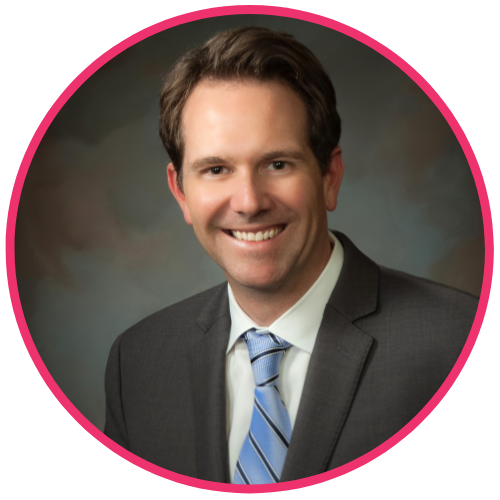 Qualified compliance professionals do the heavy lifting for you, simplifying regulatory change management
Our in-house team works tirelessly to monitor US regulators, carefully read the regulations in their entirety, and translate the information into simple regulatory intelligence you can use. We deliver model procedures and expert tools that can be used to fulfill your business requirements. Everything is validated by a third-party law firm.
Get the latest from healthcare compliance experts
Never miss an article from Jay Anstine. Sign up for YouCompli's weekly email if you haven't already.