When physicians or other clinicians submit claims for professional medical services, they select a medical code to represent the services. Procedures like a skin biopsy or an ultrasound, for example, have a unique medical code. Non-procedural services also have corresponding medical codes. For example, during a patient consultation, a physician might take a medical history from a patient, perform a physical exam, and then document their medical decision and disease management. Based on the complexity of that work, they select a code from a category known as evaluation and management, or E&M. These E&M codes are the "bread and butter" services that non-procedural physicians report to third-party payors.
Typically, there are multiple levels of E&M codes; the higher the number of the code within a series, the more complex the service and the higher the reimbursement. Providers use specific documentation and medical necessity guidelines to determine the appropriate level of E&M code. Inappropriately reporting a higher-level code when it is not warranted is known as upcoding.  
Enforcement against providers for upcoding has been occurring for decades. But, earlier this year, regulators made the most significant changes to E&M documentation and coding guidelines in over two decades. They're more complex than ever before, and enforcement actions are on the rise. As a result, it's particularly important for medical practices to be auditing and monitoring their coding and billing practices for E&M services moving forward.
Recent Upcoding – Civil Cases
Here are some recently announced E&M upcoding cases:
In June 2023, the U.S. Department of Justice announced a $1.6 million settlement with a multi-clinic organization to resolve allegations of upcoding E&M services. The whistleblowers who initially reported the concerns claimed the E&M services were being submitted for encounters which occurred at the same time as patients' COVID testing. Reportedly, the clinicians were instructed by the organization's leadership to report codes 99214 and/or 99215 – even when the patient encounters did not meet the required level of complexity.
An ear, nose and throat medical practice in Texas settled similar allegations by agreeing to pay $750,000. The government alleged that the provider knowingly caused false claims to be submitted by billing for E&M services at a higher rate of reimbursement than they were entitled to. After the settlement, the medical practice posted a statement on its website offering some explanation. In part, the statement said the practice "…cooperated completely with the investigation, which involved examining the billing company that was responsible for their medical coding and billing…Unfortunately, medical billing is so complicated that physicians must rely on their medical billers to accurately reflect and bill for their services."
While E&M coding and documentation can be complicated for some physician practices, and third-party coding and billing companies can be helpful, the ultimate responsibility still rests with the medical practice.
Recent Upcoding – A Criminal Case
These previously mentioned settlements were civil settlements. It is rare for such cases to go to trial; most entities settle before reaching that point. Yet there are some cases that go to trial, and even some that involve criminal charges.
Such was the case for a physician in Maryland. About two months ago, a federal jury convicted a physician on five counts of healthcare fraud for submitting over $15 million in false and fraudulent claims for patients who received COVID-19 tests at his sites. According to the press release, this physician is the first doctor convicted at trial by the Justice Department for fraud in billing for office visits in connection with patients seeking COVID-19 tests. The Justice Department also reported that the doctor instructed employees to bill for both COVID-19 testing, and high-level evaluation and management visits. However, many of these patients did not have symptoms and were being tested because their employers required it, or they wanted to travel. As such, reporting high-level evaluation and management codes was not appropriate.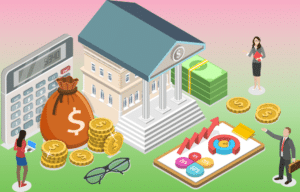 This doctor faces a maximum sentence of 50 years in federal prison – up to 10 years for each of the five counts. Sentencing is scheduled for November 2023.
Evaluation and management upcoding have consistently been a compliance risk for over 20 years, and it continues today – especially with newer, tougher, and more complex guidelines to follow. Given that there have been recent examples of big settlements and even a criminal conviction related to E&M upcoding, compliance professionals should make sure to audit and monitor E&M coding and billing within their organizations. 
---
CJ Wolf, MD, M.Ed. is a healthcare compliance professional with over 22 years of experience in healthcare economics, revenue cycle, coding, billing, and healthcare compliance. He has worked for Intermountain Healthcare, the University of Texas MD Anderson Cancer Center, the University of Texas System, an international medical device company and a healthcare compliance software start up. Currently, Dr. Wolf teaches and provides private healthcare compliance and coding consulting services as well as training.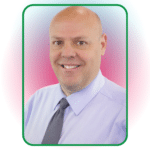 Qualified compliance professionals do the heavy lifting for you, simplifying regulatory change management  
Our in-house team works tirelessly to monitor US regulators, carefully read the regulations in their entirety, and translate the information into simple regulatory intelligence you can use. We deliver model procedures and expert tools that can be used to fulfill your business requirements. Everything is validated by a very respected, third-party law firm in the health care and tech space.  
Get the latest from healthcare compliance experts 
Never miss an article from CJ Wolf. Sign up to receive YouCompli's weekly blog article email if you haven't already.