Was "project manager" in your current or previous job descriptions? It definitely wasn't in any of mine! But very quickly, as a compliance officer, I realized that I was managing multiple projects every day. I was responsible for allocating financial, human, and physical resources to accomplish certain tasks.  
Once I embraced the fact that I was indeed a project manager, I needed to find ways to be as effective as possible.  Rather than fighting it, I looked for ways to get better at it. I treated every scheduled and issue-specific audit and monitoring activity on my annual work plan as a project to manage well. Every hotline concern that warrants investigation became a project. Performing my annual risk assessment was a project. Conducting annual compliance training is a project.  
Even when I had no supervisory responsibility, I was still responsible for personally completing certain tasks, meeting deadlines, and creating deliverables. And so are you.  
The good news: there are methodologies that help. The essential project lifecycle stages include initiation, planning, execution, monitoring, and closure. For smaller projects, these steps can be organized, managed, and executed informally. As a rule of thumb: the larger the project, the more structured its plan and oversight should be. For instance, if you're implementing significant regulatory changes, you'll want a robust project plan. If you're simply responding to a change to an LCD or NCD, you may be able to take a less formal approach.  
In this article I recommend steps to take at each phase of a compliance project and give examples of how these phases might look in a compliance setting.  
Initiation 
Every project needs a beginning. I consider this the "who, what, when, where, why, and how" phase. During this phase, you will:
Identify and involve needed stakeholders.  
Clearly define the "why" behind the project and "what" the project to designed to achieve. 
Determine a target completion date. 
Identify the basic resources needed to accomplish the project.  
While you hold the leader's chair, you won't be on the hook for delivering all the work. With careful thought up front, you'll get the right people on the project to enable teamwork. For instance, with a significant coding change, you'll want the right people at the table to work with you. That may include patient access, along with your mid-cycle and back-end revenue cycle folks. Some of them will have big responsibilities, while others will advise. Your planning creates the space and framework for them to do their jobs.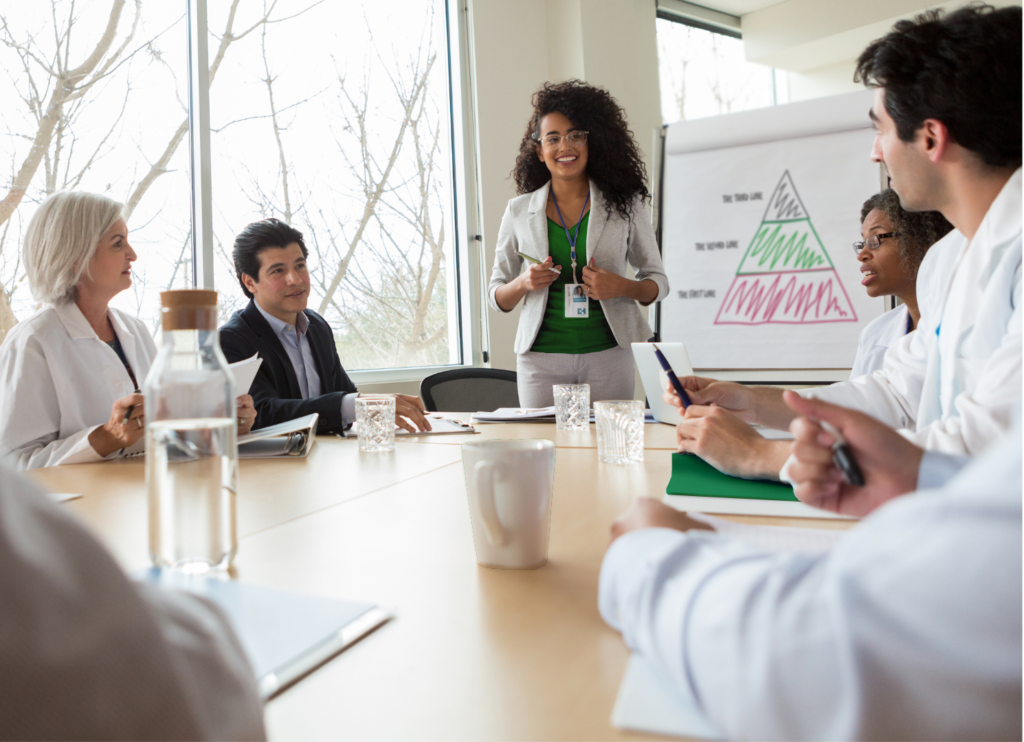 Planning 
Larger projects will require a multi-disciplinary approach. It may be appropriate to have formal project planning meetings. The most important steps in planning are: 
Establish and ensure acceptance and ownership of every known task.  
Identify the inter-relationships between tasks.
Ensure that expectations for each deliverable are understood.  
Agree to due dates.
If you are the project owner, your colleagues will appreciate a scalable and measured approach to planning. Allow each project team member to leverage his or her subject matter expertise within the framework you provide. By doing so, you and your project team will be excellent stewards of the human and physical resources needed to complete the project. This adds value for your organization as you will be regularly completing projects on time and on budget.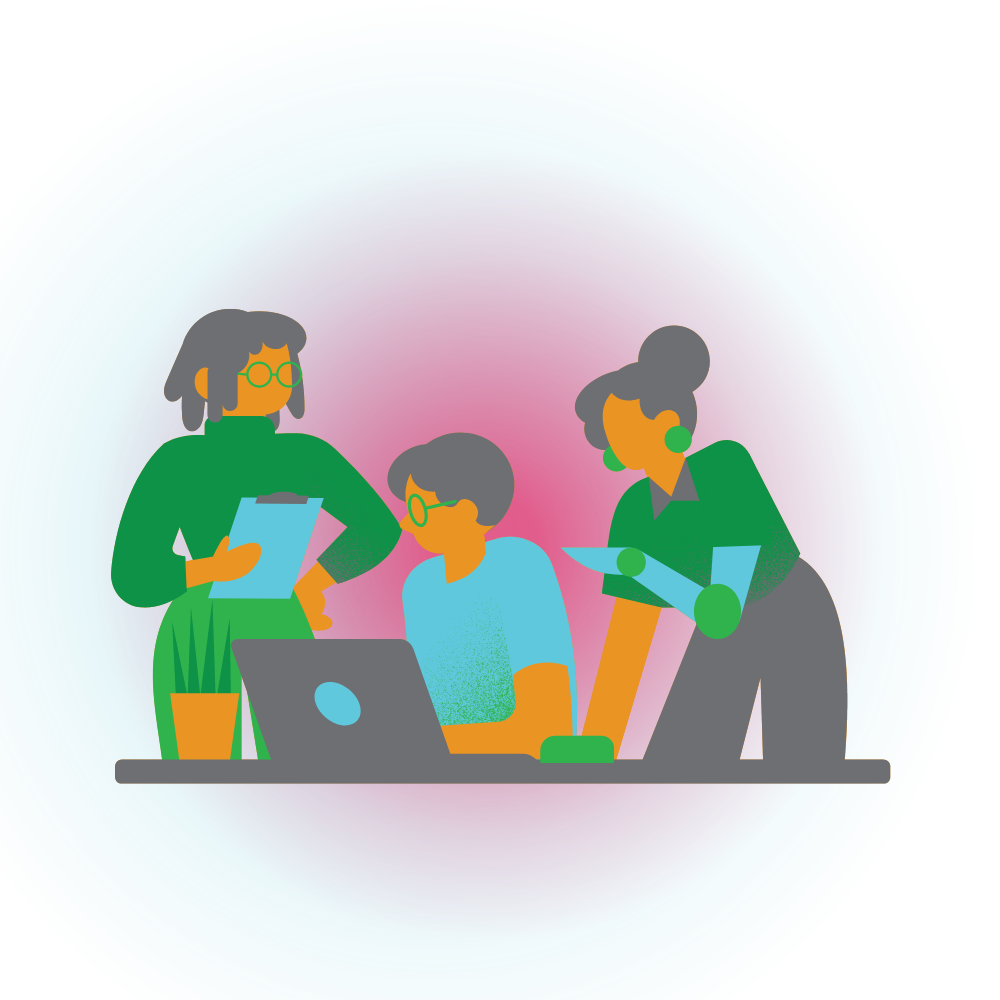 Execution 
Now, your project "train" is ready to leave the station. In the execution phase, we obviously will complete the tasks that we identified during the planning phase. Sounds simple, right? 
Let's now pretend our "project" is to review billing for human subject research. Anyone who has participated in a project of that magnitude can confirm that it truly takes a village to get it right. We need: 
Detailed and timely front-end coverage analysis to identify which services are standard of care (SOC) and which are research-related (RR).  
Excellent controls in place for patient registration processes.  
People who are knowledgeable of the study segregate the charges appropriately, particularly if a patient/subject will receive a combination of SOC and RR services during a visit. 
Separate billing processes to bill and collect from research sponsors.  
Clarity on who is responsible for emergency room charges arising from side effects from the study drug or device and build appropriate processes to handle those charges.  
Most of the processes and procedures in this workflow are interrelated and dependent on one another. Our project might include a comprehensive review of all the written organizational policies and procedures in place. We may also validate that the workflow conforms to those policies and procedures. This would likely entail performing tracers on a sample of enrolled subjects and/or services. We would choose a sample (based on our well-defined project plan) and use appropriate subject matter experts, determine whether the bills for services rendered were appropriately categorized and billed. Based on our outcomes, we would consider what, if any, corrective action is necessary.   
During the execution phase, you're making sure all these plans are working together as you envisioned and supporting and adapting as needed.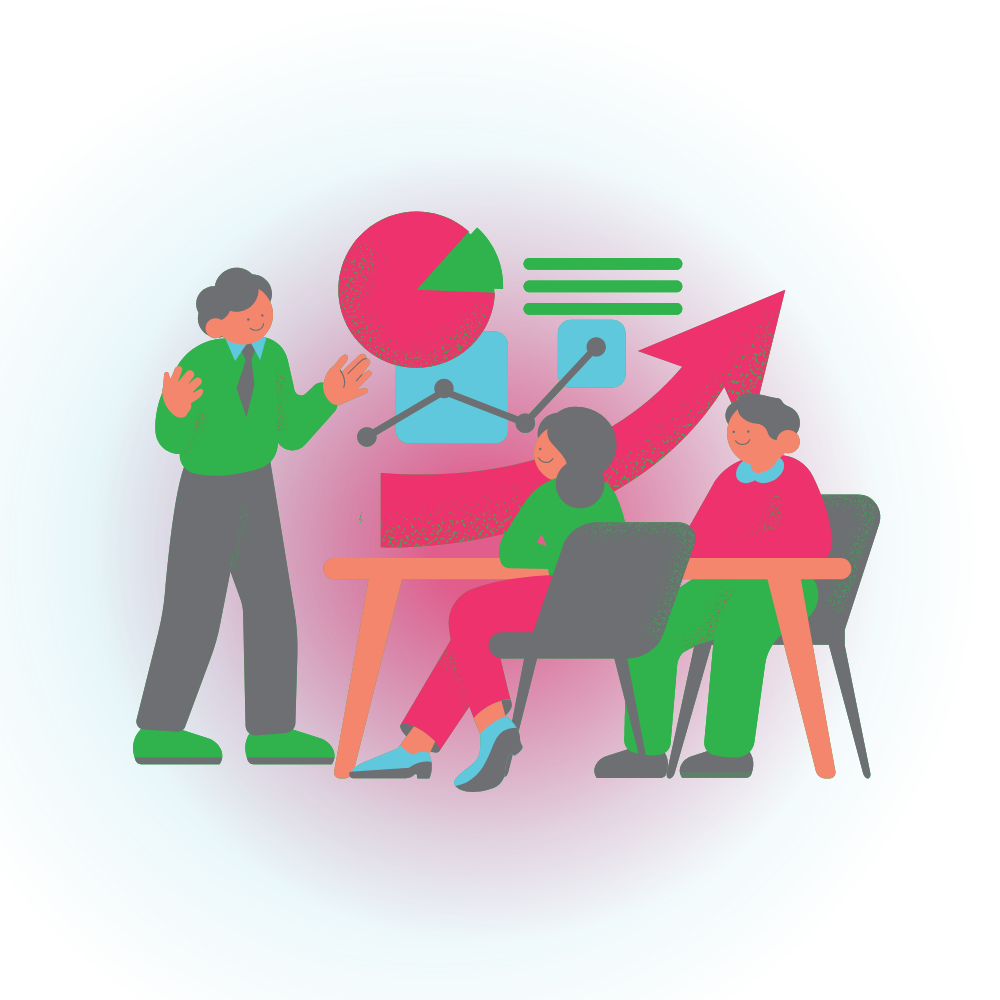 Monitoring 
Project monitoring needs to occur during all phases of the project lifecycle. Proactive and ongoing monitoring and periodic checkpoints allow you to identify issues, resource constraints, and risks arising which have the potential to derail your project timeline, budget, and deliverables. Continuously keeping tabs on the project may enable you to identify tasks that need to be revisited or reallocated. It can provide visibility into whether added resources would keep the project timeline intact or whether adjustment is needed to the budget and/or schedule. Ongoing communication between and among members of a project team is imperative and can prevent unpleasant surprises down the road.     
Let's say you are helping your facility-based radiology departments comply with applicable Appropriate Use Criteria (AUC) requirements for advanced imaging services provided to Medicare beneficiaries. You should receive information from each ordering practitioner about which Clinical Decision Support Mechanism (CDSM) they consulted and whether the order adheres to the AUC. Each claim for these services must include data about the CDSM consult and have a modifier appended. This seems like a pretty simple project, but there are quite a few other things to consider, such as: 
Do you have or need a policy or procedures for AUC?
What happens when you receive an order for an MRI for a Medicare beneficiary, but the CDSM info is missing or incomplete? 
What are you doing when the CDSM consult shows that the ordered service does not meet AUC? 
What if the patient has Medicare as a secondary payor source?
Where is the CDSM consult documentation being stored? 
Is the consultation information integrated into the patient medical record? 
Do you have a process to identify any outliers within your ordering community?  
If so, what are you doing about it? 
What plan is in place to ensure readiness for the AUC penalty phase? 
Address these questions through ongoing monitoring and communication with the project team. That way you can spot issues and adjust as you go. You can also deliver a more robust report at the end of the project because you've been in the details with the team. 
Closure  
For every sizable project, consider holding a closure meeting with all involved and affected stakeholder groups. This gives the team a chance to process their experience and build on learnings for next time. You also can recognize and celebrate the end of a job well done. Present findings, opportunities, and corrective action recommendations. Speak candidly about what went well with the project and what didn't. Keep the minutes of that meeting if it is appropriate to do so. Use what comes out of this closure conversation to improve outcomes and deliverables for your next project.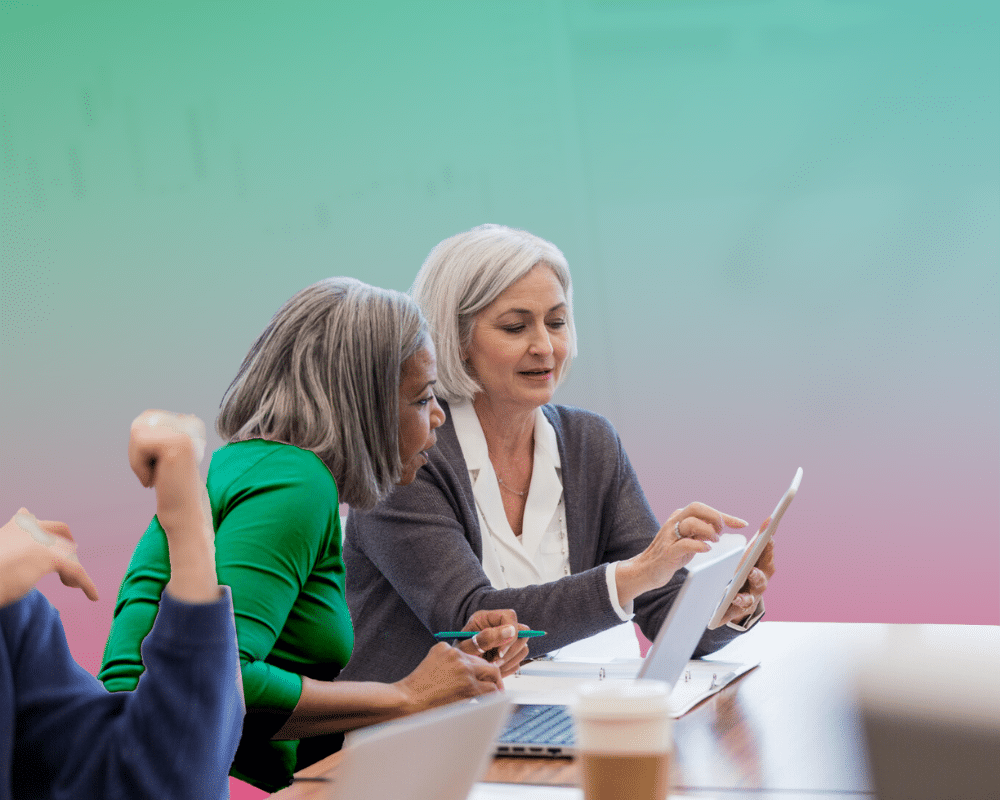 Having appropriate controls in your project closure process in place is imperative. Ensure all parties understand who is responsible for creating and retaining project files and any supporting documentation. Know what your enterprise policy is relative to the retention of the project evidence. Have a control process in place to validate that all evidence is appropriately stored or archived. Last, ensure that the project artifacts and materials are adequately safeguarded so people can find them when they need them.   
Your success as a manager of projects directly affects your overall effectiveness as a compliance officer or professional. As a compliance officer, you undoubtedly manage a multitude of simultaneous projects of different scope, size, and duration. It isn't always easy, but it is worthwhile to continuously evaluate your project management methodologies and look for ways to enhance your skill set.    
Effective project management is rarely done without supportive tools and resources. YouCompli can help you manage your regulatory change management projects, engaging your stakeholders, providing sample materials, and showing you the status of every regulatory change. Learn more.  
---
Sharon Parsley, JD, MBA, CHC, CHRC, is a health law attorney, compliance officer, author, speaker, investigator, and problem solver. She currently serves as the president and managing director of Quest Advisory Group, LLC. She has nearly 20 years of healthcare compliance and legal leadership experience, and she believes that mentorship and on-the-job training are critical to compliance professional success.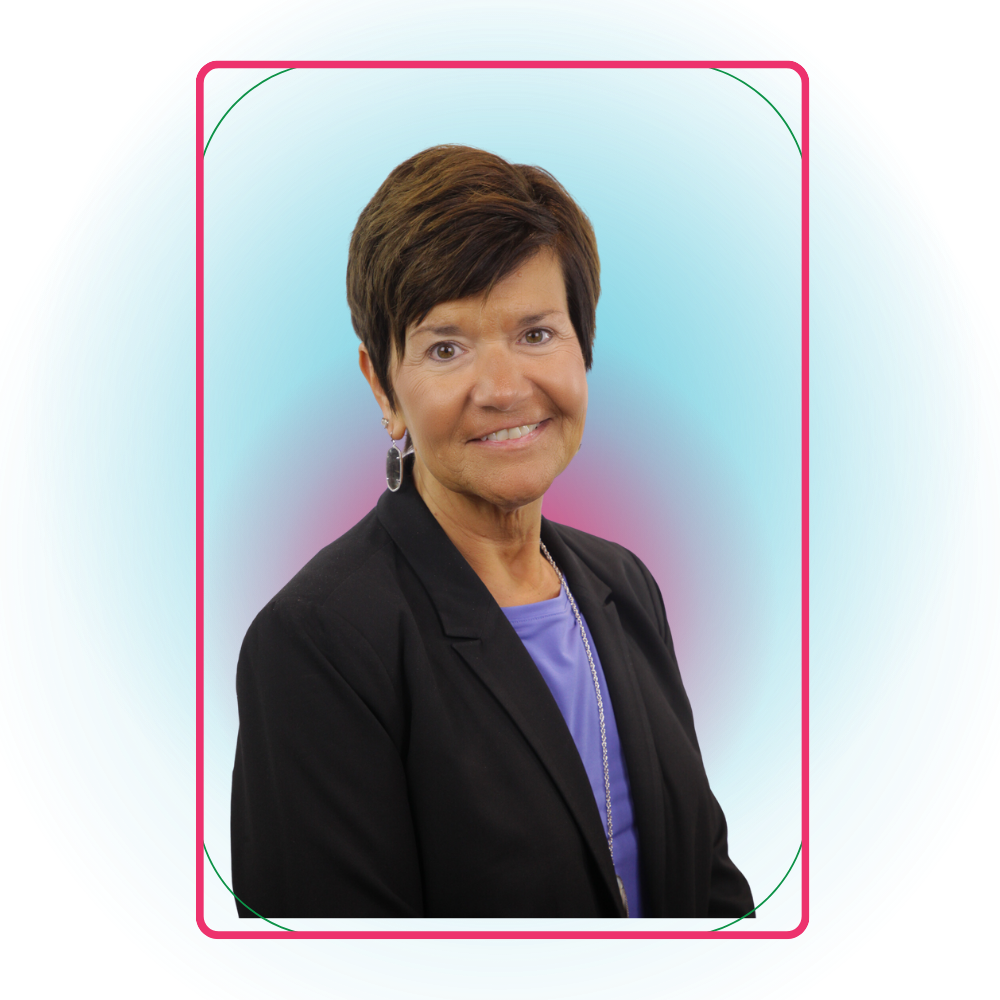 Qualified compliance professionals do the heavy lifting for you, simplifying regulatory change management  
Our in-house team works tirelessly to monitor US regulators, carefully read the regulations in their entirety, and translate the information into simple regulatory intelligence you can use. We deliver model procedures and expert tools that can be used to fulfill your business requirements. Everything is validated by a third-party law firm.  

Get the latest from healthcare compliance experts