Mock audits deliver value for healthcare  
Mock audits are an incredible tool for compliance officers to protect a healthcare organization's revenue and add tangible value. They are time consuming, but they can dramatically advance your compliance program.
Beyond protecting revenue, audits are effective ways to help organizations prevent fines. They're also key to how compliance officers build relationships across the organization, shape the culture, and position Compliance as a true partner.  
 I'll prove all of this by telling you about the $9 million in unbilled revenue I found in one mock audit. This success story is evidence of how Compliance brings value to leaders and influences culture, while helping the organization better manage and control risk. 
The Mad Dash in Revenue Cycle 
Revenue Cycle is a huge investment for any healthcare organization. It's particularly true in behavioral health; many of our organizations were established from nonprofit work or federal grants.  
There wasn't always a lot of money in the behavioral health field. But in recent years, with the Affordable Care Act and managed care coming in to cover services, it's been a mad dash to figure it all out. How do we capture revenue? How do we bill for it, document for it and, of course, collect it?  
Behavioral health and many smaller healthcare organizations are working to put all the processes in place. Compliance should be involved because we're integrated into all aspects of the organization, from HR and operations to clinical services and finance.
The Tough Questions 
With revenue protection, our role in Compliance is to be aware, ask questions, and determine which parts to monitor and audit. We need to be a fresh set of eyes for the organization, looking at all points of care.  
Compliance officers are responsible for asking the tough questions during audits: Do we bill that? Do we get paid for that?  
We're usually distanced enough from the operational departments' daily work that we can ask the questions no one else has the time to ask. Our questions may be ones that other people are afraid to ask because it's not their role to look into it. 
As a former behavioral health surveyor with the Joint Commission, I'm comfortable with this role. A good mock survey covers all the aspects of a Joint Commission survey – the environment of care, HR, staff records, and client records.  
When I do mock surveys, I pretend to be with the Joint Commission. Everyone takes it seriously. My job is to find opportunities to improve because everyone in operational departments is so busy and distracted, putting out fires in their day-to-day work.  
For example, a lot of work in healthcare systems involves the documentation of services. During audits, compliance officers should ask questions like: are our payors going to ask for more details, deny claims, pull back money, or request refunds if it's not documented?  
Anywhere Compliance can insert our help and expertise in the revenue process is useful to the larger organization. 
The Biggest Dollar Value Uncovered in an Audit  
My best and worst example of a mock audit is one I conducted with a former employer. It was the seventh or eighth mock survey I'd done with them.  
We did audits quarterly and discovered something new every time. But this was the biggest dollar value I've ever uncovered in an audit. 
We were going through our usual process of doing chart reviews and looking for any issues with documentation. We asked questions such as: does the documentation equal your utilization review?  
In the Billing department, it came to light that a tremendous number of services hadn't been billed. They had piled up quickly over several months because the team wasn't able to keep up.  
The clinical services had been delivered by the treatment team. But they simply put them in the record and assumed they would get billed from there; they didn't have a process in place to monitor and audit services. 
We asked why they hadn't been billed, and we found that it was simply because the Billing department had not done it. We were in the midst of taking on new patients and adding new programs, and the invoices were overlooked. 
We didn't have the right systems in place to question how long an invoice can go without being billed. Without that system, other issues came up that people turned their attention to; it happens every day in all our workplaces. 
The unbilled services totaled $9 million. 
At first, people were shocked and embarrassed. There was definitely some frustration. But once we got past the initial shock value, everyone was grateful that we caught it so we could address it and move forward.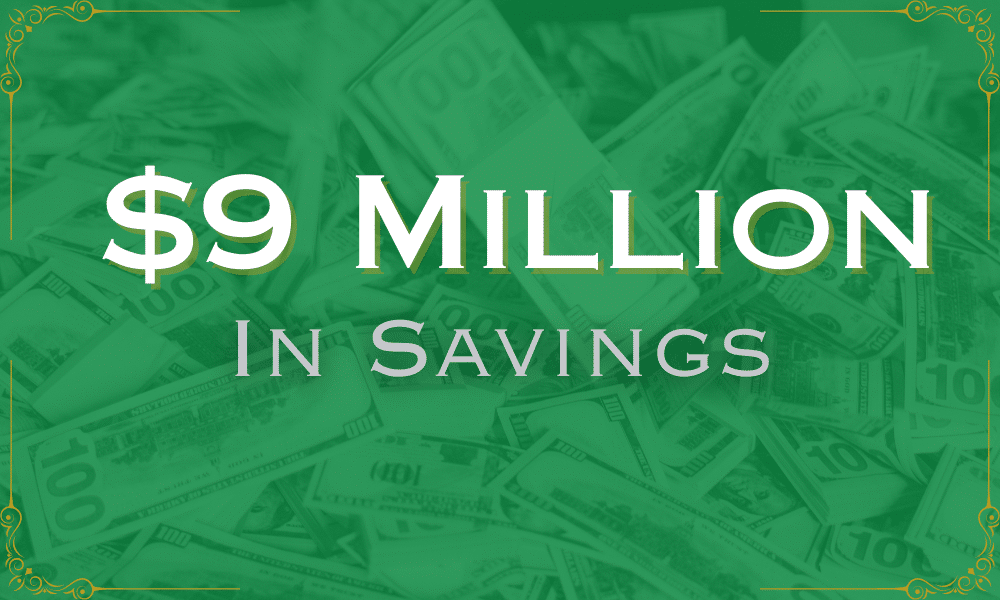 Transparency is Key  
My goal with audits is to normalize whatever happens, so that regardless of what we find no one needs to be defensive.  
Transparency from leadership is critical for successful audits. When the CEO gives Compliance free reign for an audit, it trickles down to all sites and operational areas.  
Transparency helps ensure that operational leaders don't prevent auditors from looking at an area. It makes sure there's teamwork and individuals' commitment and cooperation for fixing any issues identified. It also creates a healthy culture where people aren't penalized for audit results. In this situation, nobody got in trouble. The unbilled services certainly were not due to any one person's fault or incompetence.  
More Checks and Balances 
We reacted, obviously, by taking care of the billing. The payor also came and did additional audits.  
After that, we looked at our processes and asked some more questions. How did this happen? Where did this communication fail?  
We learned our issue was just in one program at one location in one state. But the discovery made us pause and wonder if there were other issues in the rest of the system. We checked everywhere and didn't uncover additional issues, but we still put corrective actions in place across the system. Now the system is built to catch issues before they happen.  
We established more controls and added more checks and balances. One was a monthly billing report to identify what was and wasn't billed – and why – and what's pending. It improved the communication and oversight of the billing area. Another addition was a monthly meeting to review whether anything was missed. Before, an assumption was made that everything was fine. The monthly meeting strengthened collaboration and partnership and made us look at ownership of issues. 
That's one of the beauties of uncovering such opportunities: it pushed us to look everywhere to see what else we could improve.   
It was a lesson learned, and everyone rallied as a team to fix the issues. After we put new systems in place, there was a sense of pride in building them. And we built a lot of confidence that we weren't missing anything.  
We made sure $9 million would be our biggest dollar amount ever uncovered in an audit and that the problems that led to it would never happen again. 
Five Benefits Beyond Revenue Protection  
By giving everyone the opportunity to step away from their day-to-day tasks and look at the bigger picture, mock audits offer benefits beyond revenue protection. Audits are opportunities for compliance officers to:  
Build relationships across the organization and shape culture. Audits demonstrate that Compliance is part of the team. I find that when we do audits quarterly, operational leaders reach out more. They're asking me more questions or challenging more things because we're in conversations all the time. 
Prevent fines. Mock surveys certainly minimize the risk, and they improve the likelihood that you are meeting all relevant regulations because you've had a chance to talk through issues and problem solve across operational areas.  
Prepare staff to be comfortable in an actual audit situation. I can ask staff tough questions, and then we can practice the right answers. I can coach staff on how to answer certain questions because sometimes individuals are afraid of regulators. The biggest findings in actual audits tend to happen when people get nervous in the moment, and they blurt out something that's not accurate. 
Give everyone a chance to ask questions. Why is that relevant, or why are we doing this in two different places? I love these opportunities where we find something to correct or improve. My goal is always zero citations for any kind of regulatory visit, and we accomplish that by practicing with quarterly mock surveys. 
  Change the reputation of Compliance as the bad guy and position us as a true partner. When I'm on site for an audit and I find something to fix, I do it. When I handle it, I'm taking it off their plate – not just saying, "You guys go fix these things." I remediate anything that I can control on a survey visit. It builds trust and helps operational leaders see me as a valued partner.   
If you don't conduct mock audits, my recommendation is to start with something that feels manageable – even if it's just once or twice a year. Quarterly is ideal for really solving issues. But start by picking a time and putting it on the calendar a year ahead so people can prepare for it.   
In my experience, it can take a couple surveys before operational leaders see the value in them. They may be resistant, thinking, "I have to spend three hours talking to my compliance officer when I've got work to do!"  
As they realize audits make their work better – and that I'm engaged with them in problem solving – it becomes a true partnership. 
My success in uncovering millions of dollars in unbilled services demonstrates how revenue protection is a tangible way Compliance delivers value to healthcare organizations. It also underscores how compliance professionals make an impact across the business through building relationships, shaping culture, preventing fines, and positioning Compliance as true partner. Integrating all these activities enables Compliance to help the organization better manage and control risk. 
Qualified compliance professionals do the heavy lifting for you, simplifying regulatory change management
Our in-house team works tirelessly to monitor US regulators, carefully read the regulations in their entirety, and translate the information into simple regulatory intelligence you can use. We deliver model procedures and expert tools that can be used to fulfill your business requirements. Everything is validated by a third-party law firm.
Get our latest whitepaper 'Demonstrating Compliance's Value and Shaping Culture'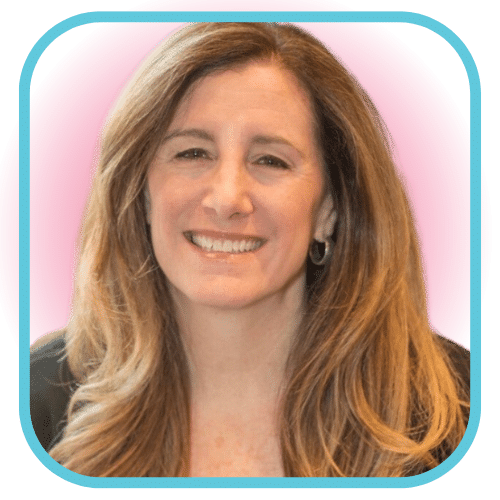 Maeve O'Neill is the national compliance director for Circa Behavioral Healthcare Solutions and has worked in behavioral health for 35 years. Maeve has a passion for quality and safe care as well as happy and healthy staff. A former behavioral health surveyor with The Joint Commission, she is committed to excellence.