Before YouCompli, Compliance Officer Scott Borsuk said he "probably spent six to eight hours a week reading regulations, then copying and pasting them" to share with colleagues. Read the Western Maryland Health System case study.
"It's not enjoyable reading," Borsuk noted.
But he had to read closely to be sure he properly analyzed the regulation to see if it applied to him.
Simplify decision-making
"We were not confident that we were catching everything, we had the documents but didn't know if we missed anything. At the end of the day, we didn't know if we were making the right changes or not." – Scott Borsuk, Chief Compliance Officer
Borsuk knew he needed a better system and a stronger approach to managing regulatory change. That's where YouCompli came in. With YouCompli, Borsuk can easily decide if a regulation applies to his hospital system and how to comply.
YouCompli makes it easy for you to decide which regulatory changes apply to your organization and which tasks need to be performed in order to comply.
Regulatory analysis to help you decide
For each requirement associated with a regulation, YouCompli creates a few relevance questions. Users may be asked, for instance, "Is your organization a Medicare provider?" These relevance questions are followed by tips generated by YouCompli to help make your decisions easier.
We can do this because our analysts read entire regulations, flag relevant changes, and translate technical legal documents into easy-to-understand business requirements.
If you decide the regulation is not relevant, YouCompli marks it "complete" and removes it from your active tasks.
All our analysis is checked by Horty Springer, the nation's leading health care law firm.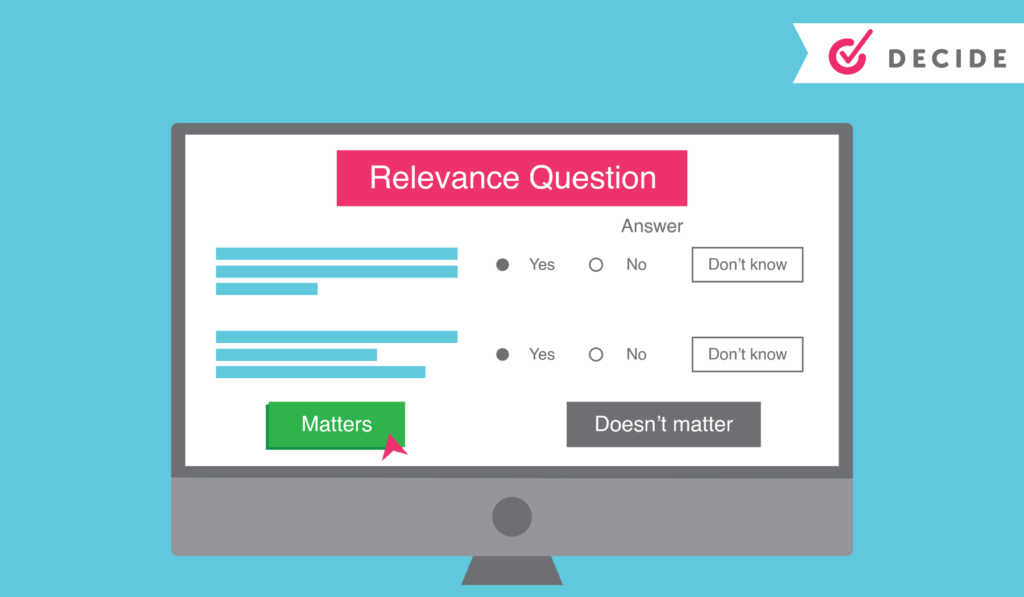 Get expertise from colleagues
Sometimes the relevance questions stretch beyond your expertise as a Compliance leader. In those cases, use YouCompli to get the answer from colleague with the right expertise.
Use the workflow tool to assign a complex relevance question to a subject matter expert
YouCompli allows you to maintain a directory of subject matter experts who provide compliance leadership within their departments
The workflow tool also tracks responses and lets your colleague decline or answer the question right in the tool.
A complete audit trail for your relevance decisions
YouCompli tracks all of your relevance decisions over time, so you can see which regulations and changes applied to your organization and why (or why not!)
All responses to decision criteria, including usernames and date stamps, are recorded in YouCompli to become part of the official record and the compliance audit trail
The log also captures the reasons for rejecting the requirement or proceeding to the next phase of the workflow.
YouCompli clients can access the complete audit trail at any time to review previous decisions and the reason for making that decision.
Great decisions help you manage regulatory changes
Once you know about a regulatory change and you've used YouCompli's decision criteria to decide that a regulation applies to you, you're ready to respond. YouCompli helps you manage the tasks necessary for compliance. And it helps you verify that your organization has put forth best efforts to stay in compliance.
Interested in how a healthcare system used YouCompli to decide which regulatory changes apply? Check out this case study from the Western Maryland Health System.
---